Senator Al Bishop (Retired)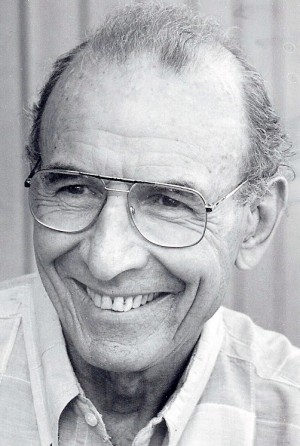 Al Bishop (Alfred Lewis Bishop), of Billings, Mont., died at Grand Park Vintage Suites in Billings on the 20th day of July, 2012.
He was born at Laurel, Mont., on Feb. 19, 1925, to Rush Floyd Bishop and Laura Mae (Cornett) Bishop, who had migrated west from the Commonwealth of Virginia.
Al attended and graduated from Laurel High School in 1943 where he lettered in football and, despite the best efforts of Superintendent Fred Graff and Principal T.H. Bennett, lettered unofficially in pheasant hunting. In 1943, at age 17, during his senior year at Laurel High, Al enlisted at Butte, Mont., as an Aviation Cadet in the Army Air Force, and served for 34 months, 22 of those in Africa, Italy, France and Germany, with the 12th Air Force. He participated in four battles and campaigns: Rome-Arno, Southern France, Northern France and the Rhineland. At the end of World War II, he was honorably discharged at Camp McCoy, Wis., in December 1945.
Al worked summers for the Forest Service in Yellowstone National Park, for the Northern Pacific Railroad, as a farm and sawmill hand, at the Laurel Refinery, and in many other odd jobs during his high school years. Following his discharge from the Air Force, Al worked full-time at the Laurel Refinery, at the Anaconda Copper Mining Company's smelter at Great Falls, at Montgomery Ward in Great Falls, and as a janitor while attending the College of Education in Great Falls as a pre-law student. He also worked for the Missoula Brewing Company in Missoula.
Al and Caroline Libourises Frankfurth of Wahpeton, N.D., were married at Great Falls on Aug. 15, 1947, and two children were born of that marriage, John and Deborah. John, now retired, was Operations Manager for Met Transit, City of Billings, and Deborah is a lawyer in private practice in Billings.
Following Caroline's death on July 25, 1991, after 43 years of marriage, Al and Elayne Cannon of Billings were married on Nov. 14, 1992. Al is survived by his wife, Elayne; his son, John (Sally) Bishop; his daughter, Deborah Bishop; his grandson, Travis (Becky) Bishop, and Travis and Becky's daughter and son, Emilee and Brodie, who are Al's great-granddaughter and great-grandson; his sister, Annie Schlesinger; his brother, Pat (Lois) Bishop; and stepsons Tim and Shawn Cannon and their families. Al's parents; his brothers Elmer, Billy and Harvey; and his sister Cleo Butler preceded Al in death.
Al attended the University of Illinois in Champaign-Urbana, Illinois, the College of Education in Great Falls, and in 1952 graduated from the School of Law at the University of Montana at Missoula with a Bachelor of Law and Letters degree. While in attendance at the Law School at Missoula, Al was selected as a member of the board of the Montana Law Review, serving as Advertising Director. In 1970, Al was granted a Juris Doctor degree from the University of Montana Law School. Al began practicing law with the firm of Cline & Hendrickson in Billings in 1952, and was there for 29 years. The firm later became Hendrickson & Bishop. In 1981, following the graduation of his daughter, Deborah, from the School of Law at the University of Montana in Missoula, the two of them practiced law as Bishop & Bishop for five years until the end of 1986, at which time Al retired from the practice of law.
In 1977, Al was appointed as a Fish & Game Commissioner by Governor Tom Judge. Al represented District 5, southeastern Montana, and he served into 1981. As a Commissioner, Al was instrumental in securing the opening of the Big Horn River to non-Indian fishermen. He also, with the able and indispensable help of Superintendent Vern Prill of the Billings Parks Department and some of the members of the Billings Rod & Gun Club, purchased Riverfront Park. Al also pushed for and secured the purchase of the Martinsdale Lake fishing access site as well as other fishing access sites and wildlife areas in eastern Montana.
In 1980, Al ran in the Republican primary for governor of Montana and lost to his good friend, Jack Ramirez. In 1986, Al ran for the State Senate and, with the help of hundreds of friends and supporters, among them his old primary foe from 1980, Montana State Representative Jack Ramirez, and Representative Denny Rehberg, now U.S. Congressman Denny Rehberg, Al unseated a 16-year Democrat incumbent. Al ran again for the Senate seat in 1990 and his Democrat opponent from 1986 returned the favor and unseated Al. Al knew that he had much to offer the folks of that senate district and the people of Montana, and he ran again in 1994 and defeated his old opponent from 1986 and 1990. Al ran again in 1998 to retain his seat and was successful. Al served until the end of 2002 when term limits "did him in." In the State Senate, Al served two sessions as Chairman of the Public Health, Welfare and Safety Committee, one session as Chairman of the Fish & Game Committee, several sessions as Vice-Chairman of the Judiciary Committee, and as Chairman of the Ethics Committee. At the 2001 session, Al was the oldest legislator serving. He was then 76 years old.
Al was a dedicated, to say the least, outdoorsman as a hunter, fisherman, photographer, rifle and pistol shooter in NRA competition, a licensed elk guide for Rolf Holman of Big Timber, backpacker, and mountain biker, to name some of his activities. At age 62, he climbed Granite Peak in the Beartooth Wilderness by himself, Granite Peak being the highest mountain in Montana. He also hunted javelina in Arizona and shot a record book javelina in 2000. He hunted Bobwhite quail in Texas with his good friend, Dr. Jim Hamilton of Overton, Texas. Al really enjoyed hunting in Arizona because there were no access problems there as there were, unfortunately, in his home state of Montana. Al fought to keep them from doing it, but he pointed out that the farmers and ranchers in Montana sold out our hunting heritage to outfitters and wealthy non-residents.
Al served his community on many boards and committees. Al was a member of St. Pius Catholic Church. Al was a charter member of the Eagles in Laurel, a member of the American Legion, and belonged to labor unions at the Laurel Refinery, the smelter in Great Falls, and the brewery in Missoula. He was a member of the Phi Delta Phi legal fraternity, a member, director and Past President of the Billings Rod & Gun Club, a member of the Montana Wildlife Federation, a member and pistol chairman at the Yellowstone Rifle Club, a member of the Audubon Society, a member of the National Rifle Association, a director and Vice-President of the Billings YMCA, and a member and past president of Billings Toastmasters Club No. 319. He was a Past Master of Billings Lodge No. 113, A.F. & A.M. of Montana, a member of the Scottish Rite of Freemasonry, and a member of the Al Bedoo Shrine Temple.
Al enjoyed the winters spent in the trailer house moving around in Arizona, but he especially enjoyed politics and often was heard to say that, when he died, he wanted to be buried in Butte so that he could remain active in politics.
Al was also an author. He wrote a novel, "Show No Mercy," a thriller, which was published by iUniverse and can be ordered through bookstores.
Pursuant to Al's burial instructions, no services will be held. Burial will take place at 1 p.m. on Tuesday, July 24, at the Laurel Cemetery, where Al will be buried next to Caroline.
Al's family thanks the wonderful employees and residents at Grand Park Vintage Suites, where Al lived for the past eight months. Thank you so much for your devoted, loving care and friendship.
Al's family and friends all love and miss Al very much, and look forward to the day when we will be reunited with Al and we will all be with our Lord Jesus.
Love you, Dad.