City College dean resigns; interim dean named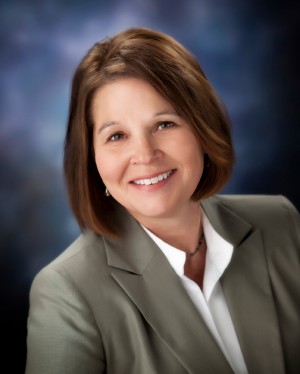 Montana State University Billings announced on Wednesday that City College Dean Marsha Riley has resigned.
An MSUB news release said that Riley, as of June 11, "was stepping down from the position to pursue other professional opportunities."
Dr. Rita Kratky assumed the role of interim dean for the two-year college two days later and will hold the position until a new dean is hired.
Since 2010, Kratky has been City College's director of student services.
"I am confident Dr. Kratky will carry forward the work of the college with the same combination of intelligence, enthusiasm, creativity and commitment to student success she has displayed in her four years as director of student services and associate registrar," said MSUB Provost Mark Pagano. "We know she will do a superb job building on the successes of the past while helping to position the college for the future."
Riley could not be reached for comment on Wednesday.
Pagano will begin a national search for Riley's replacement in July after forming a search committee made up of faculty, staff, administration, students and members of the community. He said on Wednesday that Diane Duin, dean of the College of Allied Health Professions, will chair the committee, which will have about 15 members.
The new dean will start, ideally, on Jan. 1, 2015, Pagano said. That would give the committee time to advertise the position, review applications and narrow down the list of candidates.
Kratky has agreed to stay on as interim dean through the year, if needed.
"We'll look for the best possible new dean for City College," Pagano said. "It's such an important component of what we do at MSUB."
Riley was appointed in 2011 as dean of City College, then called the College of Technology. She earned her master's degree in 1992 at Eastern Montana College, which is now MSUB.
Before earning her master's in Billings, Riley received an associate's degree from Sheridan College in Wyoming and a bachelor's from the University of Wyoming. She also received a doctorate from Colorado State University
She took over at City College — replacing John Cech, who left to become deputy commissioner for two-year education for the Montana University System — after acting as dean of academic affairs at Colorado Mountain College in Steamboat Springs, Colo.
During Riley's nearly three years at the helm, City College's enrollment dipped by about 80 students, from 1,391 in 2011 to 1,308 in the fall of the 2013-2014 school year. Enrollment at MSUB and other universities in Montana also saw a decline in that time.
During her time with City College, Kratky has helped move the university's student affairs office toward a model that gives students access to multiple resources, such as financial aid assistance and academic advising, under one roof. She also serves as City College's associate registrar.
In 2006, Kratky was hired by MSUB as director of advising and assistant registrar. During her time with MSUB, she's also taught courses on academic success.
She said in the release that she looks forward to working as interim dean.
"City College is filled with talented, energetic students, faculty and staff," Kratky said. "In this new role I will certainly continue to enjoy engaging with them, whether it be in or outside the classroom or in our many community involvement activities. I look forward to working with our City College faculty and staff who are also strongly committed to meeting the many opportunities that are on the horizon for City College as we move forward in reaching our goals and fulfilling our mission."