Man accused of assaulting adult son with baseball bat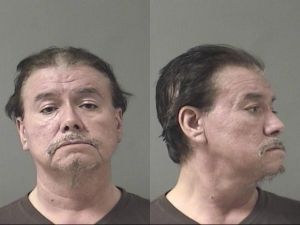 Prosecutors have charged a man with assaulting his adult son on Tuesday with a baseball bat.
Allen Dwayne Martell appeared Wednesday in Yellowstone County Justice Court on a count of felony of assault with a weapon. Justice Court Judge Pedro R. Hernandez set Martell's bond at $5,000 and ordered him to appear for arraignment in District Court on June 23.
Yellowstone County Sheriff's deputies arrested Martell after responding at about 5 a.m. Tuesday to a crash at the intersection of Homewood Park Road and Grand Avenue, according to charging documents.
When a deputy arrived, he found that a vehicle had left the road. He heard two people screaming at a nearby home and went to investigate.
The deputy found the alleged victim, who was bleeding heavily from his face.
"His left eye was completely swollen shut and his face was misshapen," court records state.
After talking to multiple witnesses, deputies determined that the alleged victim had been drinking and gotten into a fight with his father, Martell, who assaulted him with a baseball bat, charging documents state.
The crash occurred when the alleged victim's girlfriend tried to take him to the hospital and slid off the road, court records say.