Shepherd woman sentenced for meth conspiracy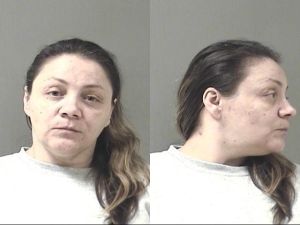 A Shepherd woman who helped traffic at least 8 pounds of methamphetamine will spend about 10 years in federal prison.
U.S. District Judge Susan Watters on Wednesday sentenced Tammie Marie Parisian, 50, to 10 years and one month, which was the low end of the guideline, for her guilty plea to conspiracy.
Parisian said she took responsibility for her actions and realized she has hurt a lot of people.
Watters noted Parisian's extensive criminal record and her long-time meth addiction, saying Parisian began injecting meth when she was 15.
The judge also said Parisian was responsible for eight pounds of meth. "That's a lot of methamphetamine, Ms Parisian," she said.
Defense attorney Kelly Varnes said Parisian got involved to feed her own habit and served as a "facilitator" by wiring money and driving people around although she was present at some transactions. 
Prosecutors said Parisian, along with her husband and co-defendant, George Morris Parisian, conspired with others, including Carlos Menjivar, to traffic methamphetamine in the Billings area in 2010. George Parisian is awaiting sentencing on conspiracy charges.
Parisian sent four MoneyGram transfers totaling $3,700 in drug proceeds to Menjivar, an El Salvador national living in Billings who was supplying meth to a larger organization, and helped distribute meth. Menjivar was sentenced a year ago to 14 years in federal prison on conspiracy charges.
Watters dismissed five other counts in an indictment under the terms of a plea agreement.