Planning group considers Molt Road, Highway 3 connector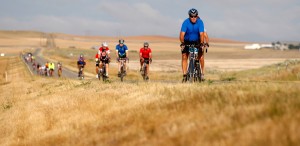 The Policy Coordinating Committee on Tuesday mulled the idea of building a road connecting Molt Road in the valley to Highway 3 atop the Rimrocks but took no action.
The committee, which makes policy decisions and recommendations on transportation projects, includes city, county and state officials.
A feasibility study done 10 years ago and dusted off recently after a monthslong closure of Zimmerman Trail is still good, Scott Walker, transportation planner, told committee members during its noon meeting.
"Honestly, the report came back very positive" for an alternative route, Walker said.
The plan, however, has never risen as a priority among a host of other transportation projects, he told the group.
But that could be changing.
"This whole thing has sort of risen in popularity," Walker said, asking the committee if the project is something it would want to pursue.
Lyle Gabrian, president of the Rimrock Neighborhood Task Force, told the committee that the task force supports the project and urged the committee to consider it.
Area residents and businesses, Gabrian said, need reliable access from atop the Rimrocks to community services. In addition, an alternative route would aid with Highway 3 corridor development, he said.
The March 25 closure of Zimmerman Trail, a major West End connector of Rimrock Road and Highway 3, for repairs and rock stabilization because of a rock slide focused attention on alternative routes. Zimmerman Trail reopened last week.
The study identified a preferred, three-mile route that would go north of the Ironwood subdivision, with the west half of the connective road skirting the railroad. The road would intersect with Molt Road west of Zimmerman Trail and with Highway 3 north of Billings.
The Molt Road/Highway 3 Connector project is in the transportation plan, Walker said, but is on an "illustrative list" because it has not been as "vetted" as other projects and has not been a priority by the public or policy makers.
"It would be a tough one to fund. We're looking at a $20 million piece of road," Walker said.
Billings Mayor Tom Hanel, chair of the committee, questioned if doing the project before addressing problems at the intersection of Molt Road, Rimrock Road and 62nd Street West would make that intersection more dangerous.
Stefan Streeter, Montana Department of Transportation's district administrator and committee member, responded he didn't know. "When is it feasible and what does it go ahead of? It takes money to move things forward and where does the money come from?" he said.
Paul Gatzemier, president of the Yellowstone County Planning Board and committee member, said the board is reviewing the connector project and will be making a recommendation to the policy group after its next meeting.
In other business, Walker outlined a list of 10 transportation projects totaling about $1.5 million to reallocate money earmarked for the 25th Street pedestrian bridge project.
Last month, the Billings City Council turned down a plan to move an old pedestrian bridge from Joliet to 25th Street because the lowest bid of $1.7 million was about twice what was expected. The project would have included about $1 million in state-provided Community Transportation Enhancement Program funds.
The CTEP funds pay for transportation-related projects designed to strengthen the state's transportation system.
The planning department scrambled and identified 10 projects totaling about $1.3 million in CTEP funds and with about $203,000 in local matching money.
The list of projects includes a sidewalk and bike lane on Poly Drive from 13th Street West to Virginia Lane and other sidewalk, bike and pedestrian safety improvements throughout the community.