Attorneys close to plea agreement in Polson murder-for-hire case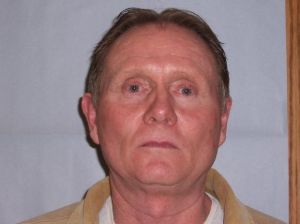 POLSON – A prosecutor and defense attorney told a District Court judge Wednesday they are close to a plea agreement in the case of a man who allegedly tried to hire someone to kill his ex-girlfriend in Polson.
Dennis Hobbs' omnibus hearing was continued for a week after his attorney, Ben Anciaux, said his client "has one concern (with the agreement) that we'll take care of today."
Anciaux made the statement after Judge James Manley noticed Hobbs shaking his head when the potential plea agreement was mentioned.
Deputy Lake County Attorney Jessica Cole-Hodgkinson indicated a proposed plea deal would incorporate all six felony charges pending against Hobbs – three from the solicitation-of-murder charges filed last month, and three from a an alleged incident in August of last year, when Hobbs was charged with raping the same woman authorities say he later wanted killed.
Hobbs was scheduled to go on trial June 30 on two counts of sexual intercourse without consent, and one count of assault with a weapon. The new charges filed last month added solicitation of deliberate homicide, stalking, and tampering with witnesses and informants.
He is also on parole out of Idaho for felony convictions that include kidnapping, and has nine years remaining on that sentence.
******
Court documents allege that Hobbs repeatedly asked the nephew of a former Ronan police chief to help him locate someone to murder his former girlfriend, in part so that she could not testify against him in the rape case.
Payment for the murder, the documents state, would have come in the form of a map to an "isolated residence filled with guns, coins and other expensive items. The killer would be allowed to go to the residence and help himself."
Hobbs' father posted a $100,000 property bond that allowed the defendant to be released from jail last year while awaiting trial on the rape and assault with a weapon charges. Hobbs then resided in a $600,000 home on Melita Island Road owned by his father, according to court documents.
It's during that time Lake County authorities allege Hobbs stalked his former girlfriend at her home and place of work, made hang-up phone calls to her, sent her flowers and communicated with the woman and her daughter on Facebook.
They also charge that Hobbs anonymously sent redacted recordings of a taped interview conducted by his attorney with the ex-girlfriend to people whose names came up during the interview, encouraging them to listen "to see what she said about them."
On Aug. 13, 2013, the ex-girlfriend told the Lake County Sheriff's Office that Hobbs followed her to another residence on Melita Island Road where she worked as a house cleaner, threatened her with a knife, and raped her.
Hobbs' criminal history shows more than two dozen convictions dating back to 1977, most in Idaho, and at least 14 of them felonies.
They include burglary, escape, assault, trespassing, grand theft, aggravated assault, resisting arrest, malicious injury to property, kidnapping, second-degree kidnapping, domestic battery, aggravated battery, domestic violence and two violations of no-contact orders.