Exploratory mine drilling OK'd in Beartooths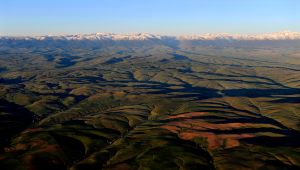 The Beartooth Ranger District has approved Stillwater Mining Co.'s Blitz Ridge exploratory drilling in the mountains near Dean.
Stillwater Mining operates the Stillwater and East Boulder Mines in the Beartooth Mountains. Both mines are located on the J-M Reef, one of the world's richest known deposits of platinum group metals. The Blitz Ridge drilling program has been designed to evaluate PGM potential east of the Stillwater Mine.
Stillwater Mining is authorized to conduct exploratory core drilling at eight drill sites, 5 miles southwest of Dean in the Little Rocky Creek area. Drill rigs could be operated at up to three locations concurrently or individually, depending on the availability of drilling equipment and up to five drill holes could be drilled at each site. Drill rigs will be operated 24 hours a day, seven days a week, requiring up to 12 people working in the area through October 2014. No mining, milling, or permanent facilities are planned or authorized.
No additional road construction is authorized and drill rigs will be mobilized using helicopters. Water to aid in drilling will require drafting water from adjacent drainages. All areas disturbed by exploratory drilling operations will be reclaimed.
For more information about this decision, contact the Beartooth Ranger District at 446-2103. Maps and the Decision Memo are available for download online at www.fs.usda.gov/custer and clicking NEPA projects and public scoping under the right-hand quick-links.