Juneau gets speaking slot at Democratic National Convention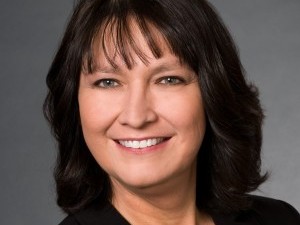 August 22, 2012 10:06 am
•
HELENA — Denise Juneau, Montana's state superintendent of public instruction, said Wednesday she has accepted an invitation from President Barack Obama to speak at the Democratic National Convention next month in Charlotte, N.C.
Juneau said she was contacted Tuesday by Obama's campaign manager, Jim Messina, and asked to be on the program in Charlotte.
Juneau said she doesn't know precisely on what subject she'll be speaking, but assumes it will be about education in Montana.
"I'm just so excited to be representing Montana values, particularly about education," she said. "We have a strong tradition of great educational outcomes in this state. … We can look at a lot of educational markers and know that we're doing well."
Juneau said she also doesn't know which day she'll be addressing the convention, which is Sept. 4-6.
Earlier Wednesday, the Democratic National Convention Committee announced that Juneau will be one of many prominent women invited to speak at the three-day convention.
Juneau also isn't the only Montanan on the lineup, which includes one of her predecessors as Montana state superintendent of public instruction, Nancy Keenan.
Keenan, originally from Anaconda, is president of NARAL Pro-Choice America, one of the top abortion-rights groups in the nation.
The Democratic Party wants to emphasize its difference with Republicans on women's issues, such as abortion rights, women's health care and equal pay for equal work, party officials have said.
Juneau's speaking engagement at the convention prompted criticism from the Montana Republican Party, which said she is "openly embracing the job-killing policies of the president."
"Instead of looking Montanans in the eye and making the case for her own re-election, Denise Juneau thinks it is more important to tell national Democrats why she supports the liberal policies of President Barack Obama," said Chris Shipp, a spokesman for the state GOP.
"That should tell Montanans all they need to know about the extremist agenda of Denise Juneau."
Juneau is running for a second term as the state's top public school official. She is being challenged by Republican Sandy Welch, a former teacher and school administrator from Martin City.
Juneau said she doesn't agree with Obama on every policy — her office has declined to participate in the president's Race to the Top school program — but that she and the president "share a basic understanding that education is the way to lead people out of poverty."
Juneau, 45, reportedly is the only statewide  American Indian officeholder in the country. She is the daughter of former state Sen. Carol Juneau of Browning and a member of the Mandan and Hidatsa Indian tribes.
Juneau is an attorney and has a master's degree in education from Harvard University.
Juneau said she'd already planned to attend the national convention, as a delegate from Montana, and that her mom will be there, too. She said she's looking forward to not only representing the state, but also "sharing this excitement with (my mom)."
GOP says Juneau 'ducking debates'
Juneau-Welch Debates082312
For Thursday, Aug. 23
 State Bureau
HELENA – As State Superintendent of Schools Denise Juneau accepted an invitation to address the Democratic National Convention next month, the state Republican Party said Wednesday she is "ducking debates" in her re-election race in Montana.
In a news release, the party said Juneau pulled out of a scheduled debate Tuesday with her Republican opponent Sandy Welch.
Yet Juneau's campaign manager said the proposed debate in Missoula was without a moderator, time or format a week before the date, so they declined to participate.
"We're totally open to having a debate with Sandy Welch," said Juneau campaign manager Alexandra Corcoran. "Denise is happy to talk about her record."
Mitch Staley, campaign manager for Welch, said Wednesday he'd been trying to arrange the debate and meet terms set forth by Juneau's campaign, but that he didn't get much cooperation.
"We just want to make a debate happen, and it became apparent the other side is not so much on the same page," he said. "It seemed like we were the only side trying to make it happen."
Staley said the Juneau campaign has tentatively agreed to debates Sept. 26 in Great Falls and Oct. 5 in Billings, but has asked for an independent third party to be the sponsor.