No sign of murder suspect in mountains east of Ronan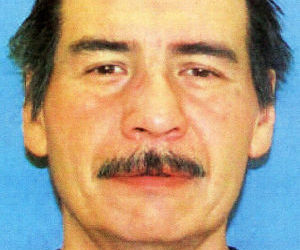 RONAN — In a case where no news is bad news, authorities said Tuesday an "exhaustive" search of an area east of here turned up no sign of homicide suspect Harry Lozeau.
Lozeau, 53, is wanted in connection with the Saturday murder of his brother, 51-year-old Terry Lozeau.
A large air and ground search combed an area in and near the Mission Mountains Monday after the car Lozeau was last seen driving, a 1983 Plymouth Reliant, was discovered in the mountains Monday morning.
Meantime, the State Crime Lab in Missoula determined that Terry Lozeau died from a single gunshot wound.
Lake County Sheriff's Office spokeswoman Karen Sargeant said detectives and deputies are now concentrating on a number of tips and leads as they continue to hunt for Harry Lozeau.
The murder was reported to Lake County at approximately 4 p.m. Saturday. It happened at a home on Mollman Pass Trail southeast of Ronan.
Harry Lozeau is 5-foot-8, 165 pounds and is Native American, with black hair and brown eyes. Sargeant said he should not be approached, and anyone who sees him should call 911 immediately.