5 things to know today in Montana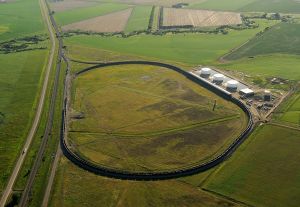 Your daily look at news, upcoming events and the stories that will be talked about today.
Twin-engine plane crashes, burns: A twin-engine airplane crashed and burned in the Lost Trail ski area parking lot late Tuesday afternoon, apparently killing everyone on board. Ravalli County Undersheriff Steve Holton said Tuesday that it was not clear where the airplane came from or who was on it. Two people witnessed the crash that happened at about 5:30 p.m. just north of the ski lodge.
Rate hike for NorthWestern customers: The Public Service Commission granted a NorthWestern Energy request to boost electricity rates by 6.44 percent so the company can recover $32 million in underestimated supply costs. The interim increase takes effect July 1.
No fraud in Ravalli treasurer's office: An audit has found that the Ravalli County treasurer's office was in disarray and the interim treasurer was not fulfilling her duties, but it found no evidence of fraud. County commissioners are scheduled to meet Friday to discuss the report and consider possible action on the status of Treasurer Valerie Stamey, who has been on paid leave since January.
Snowstorm shuts down Beartooth Pass: Blowing and drifting snow has forced transportation officials to close Beartooth Pass near the Wyoming-Montana border. The Montana Department of Transportation says U.S. Highway 212 between the Vista Point rest area in Montana and Long Lake in Wyoming was closed just before 7 a.m.
Washington residents oppose oil train increases: Numerous speakers told a Washington state Senate committee that they oppose the rapid increase in railcars carrying crude oil from the Bakken fields of North Dakota and Montana through the state. The Senate Energy, Environment and Telecommunications Committee met in Spokane on Tuesday to take testimony on a bill that seeks to improve the safety of those oil shipments. Nearly all who spoke say the bill as too friendly to the oil and railroad industries.